The Horsemanship Clinic Series at Leatherman Lane
Leatherman Lane is proud to offer our "Horsemanship Clinic Series" to the local equine community! We bring clinicians in from across the US to train with us one weekend a month during the series, which usually takes place from March - October each year. Every season since its inception, this series has grown and improved! We are doing a modified schedule for our 2017 series (due to our facility expansion) and have outlined it below for you. We hope you will be able to join us for one of these limited events in 2017!
​Details on our 2017 Horsemanship Clinic Series are posted here and on our
facebook page
. Pre-registration for these clinics is now open! Please use the form below to indicate which clinics you would like to register for. Registration is for participants only (there is no need for auditors to pre-register)! We will get back to you with all of the registration details and payment instructions via Email. Be sure to
click here to LIKE
us on Facebook & keep up with all of the fun!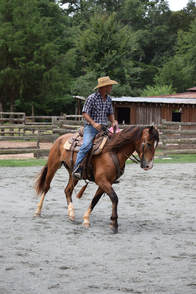 The 2017 Horsemanship Clinic Series at Leatherman Lane kicks off with our Brock Griffith VIP Clinic! Each season we host a VIP clinic with a special trainer and we are super excited to welcome Brock back for this one!

This clinic is not open to the public. These VIP clinics are invitation only clinics, held in a small group setting here at Leatherman Lane.

This clinic will take place in February, 2017. Space will be available to the public if we have a cancellation, so if interested in this (or any of our future VIP clinics) please send us a message to get on the list now!


---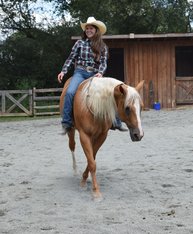 Jessie Godwin returns to Leatherman Lane for a bridleless clinic October 14-15, 2017. This is Jessie's third year as a clinician in our Horsemanship Clinic Series, and her second bridleless clinic with us. This clinic was a big success last year and we are excited to bring it back to you for 2017!
​
Cost to participate is only $275, with a $100 deposit required to register.
Please use the form above to indicate your desire to participate We will email you the necessary forms and payment instructions.
---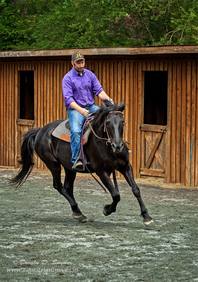 Please plan to join us for another Michael Lyons Horsemanship Clinic here at Leatherman Lane. We are thrilled to welcome Michael & Julia Lyons back for this 2 day horsemanship clinic October 28-29 (rain date is Nov 4-5th). We will do arena work and obstacles the first day and hit the trail on the second!
Cost to participate is $400 per person, with a $150 deposit required at registration. Please use the form above to indicate your desire to participate. We will send you more detailed information and put you on the list!
More information on this clinic can be found on the Facebook Event!

---
Photos from past clinics can be found in our
photo gallery
and video from past clinics can be found on our
YouTube page
.
We look forward to seeing you at Leatherman Lane for a clinic soon...